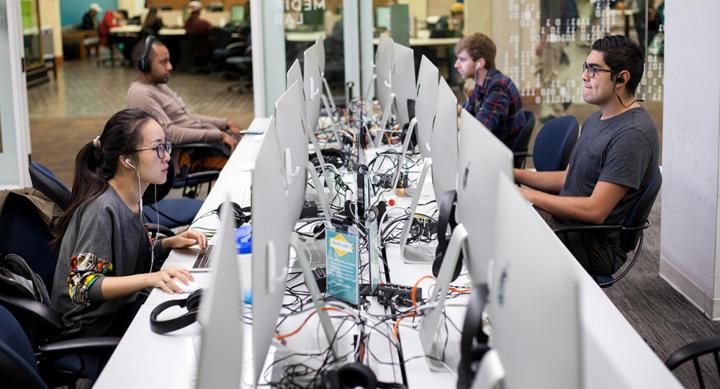 Library computers are available to all university students, faculty, and staff in each Libraries location. An university electronic EID (UT EID) is required to access all computers and network resources. 
Visiting users may claim a UT EID and request temporary authenticated access to library computers at a Libraries service desk. Users must present a valid, government-issued photo ID to request temporary access.
Note: Proctorio and other remote proctoring test software is not available on Libraries computers and private spaces are not available for proctored test taking.  
Looking to Borrow Technology/Equipment?
Please visit or call a Libraries service desk to inquire about availability.