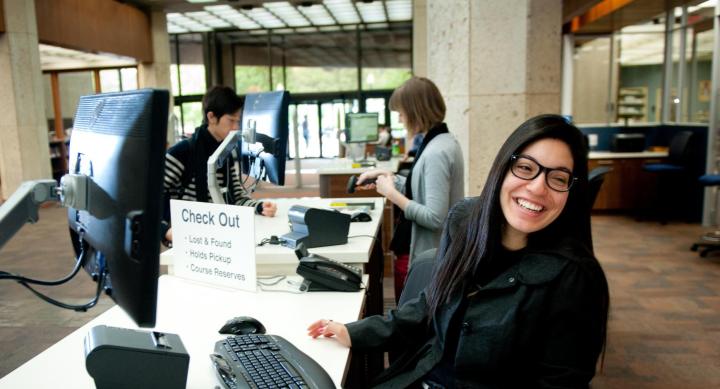 The University of Texas Libraries welcomes and respects all individuals and communities by valuing and consciously maintaining awareness of diverse perspectives and experiences. We believe inclusivity is critical to fostering excellence in all of our endeavors, and we promote diversity in our collections and services, as well as in our recruiting, hiring, and retention practices.
If you'd like the chance to be part of the Libraries, we offer employment opportunities as staff, professional librarians, graduate research assistants, and student workers.
Benefits of working as a full-time staff member at the Libraries:
The University of Texas at Austin offers a competitive benefits package that includes insurance coverage and retirement benefits in addition to other programs and services. Read more about Prospective Employee Benefits.
The Libraries aims to create a work life balance for employees, offering telecommuting and flexible schedules when possible.
The university offers an average of 14 paid holidays annually, as well as vacation and sick time accruals monthly.
After one year of service, employees are able to take advantage of the Staff Tuition Assistance Program, which covers the cost of one undergraduate or graduate course per semester.
Staff IDs provide free access to all CapMetro services.
The university provides various resources and discounts to employees.
Library Human Resources
Location:
Library Human Resources Office
PCL 3.102
Perry-Castañeda Library
Austin, Texas 78712