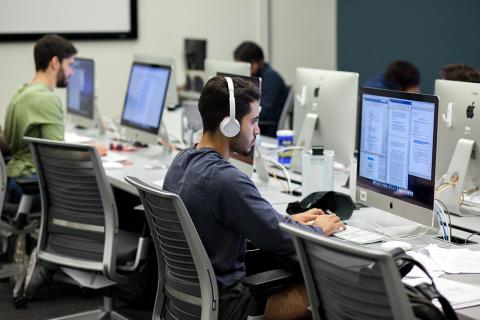 Located in Scholars Commons, the Data Lab has 8 iMacs. Software programs specific to this lab include Stata MP, NVivo, and OpenRefine. This lab is open to all current staff, faculty, and students.
If you are interested in bringing a class to the Data Lab please contact us at scholarscommons@austin.utexas.edu.
Note: Proctorio and other remote proctoring test software is not available on Libraries computers and private spaces are not available for proctored test taking.  
Available to:
UT Students
Software List:
Adobe Creative Cloud Suite
Google Earth
Microsoft Office
NVivo
Open Refine
Python
QGIS
R
R Studio
SPSS (iMac 106, 107, 108)
Stata/MP
Sublime Text
Tableau Public