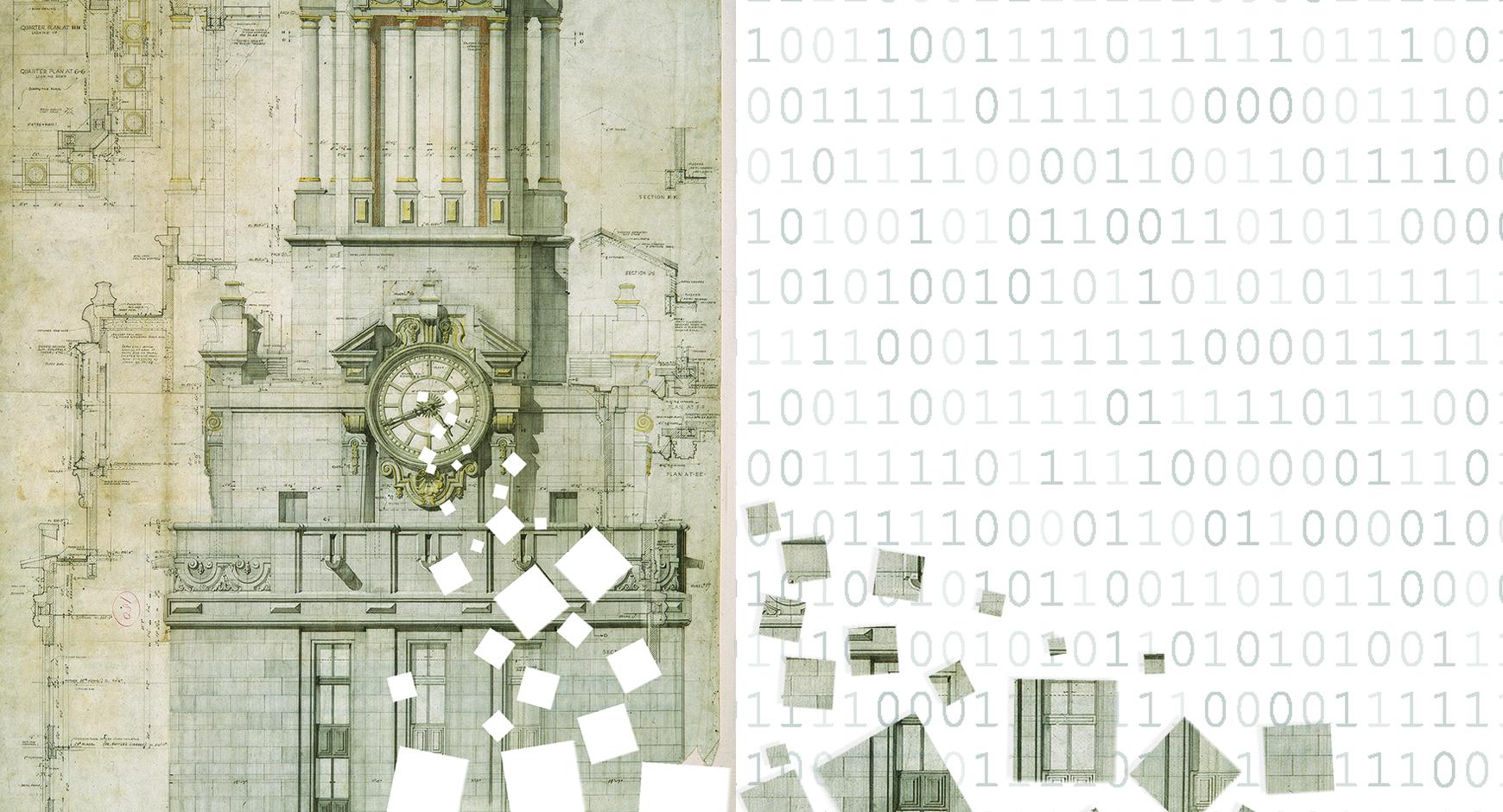 Staff who create and manage digital resources at the University of Texas Libraries will now be able to more effectively preserve and provide access to these collections thanks to the introduction of a new digital asset management system (DAMS). Digital files along with descriptive metadata are being added to the system, many of which will be made publicly accessible through a web portal.
Since 2016 — and in an effort to prioritize two of our most notable collections — staff at the Benson Latin American Collection and the Alexander Architectural Archive have been preparing digital collections for the new system. The collections contain a variety of digitized materials, including photographs, manuscripts, books, broadsides, architectural drawings and maps.
Beginning in 2019, project participants have been focused on developing a web-based discovery portal for searching and accessing available resources. This Collections portal will provide students, faculty, researchers, and the broader public convenient access to digital collections that have not been readily available in the past. In addition, improved access to digitized materials supports UT Libraries' commitment to the preservation of their cultural heritage collections, as original materials will undergo significantly less handling stress and exposure to light. Ongoing work on the system will expand support for a consistent stream of new digital content over time.
Development of the DAMS and the Collections portal is a significant technical and collaborative accomplishment for the UT Libraries. Teams of librarians, archivists, and IT staff are working together to build out community-developed and time-tested open source solutions. These include Fedora Commons, Solr, Drupal, Blacklight and the International Image Interoperability Framework (IIIF).
The creation of this new platform supporting preservation of and access to digital collections is just a starting point. Future phases of development will incorporate additional existing digital collections and expand features for users to discover and work with the Libraries' rich digital collections.
Look for an announcement of the launch of the Collections portal later this fall.