Please note: Battle Hall is currently closed for renovations but our collections are accessible. 
UT Austin affiliates and courtesy borrowers may request circulating materials, which can be picked up at other UTL branches, via the library catalog. via the library catalog. Archival materials, rare books, and other non-circulating items may be requested by appointment at the Collections Deposit Library. Questions? Email us.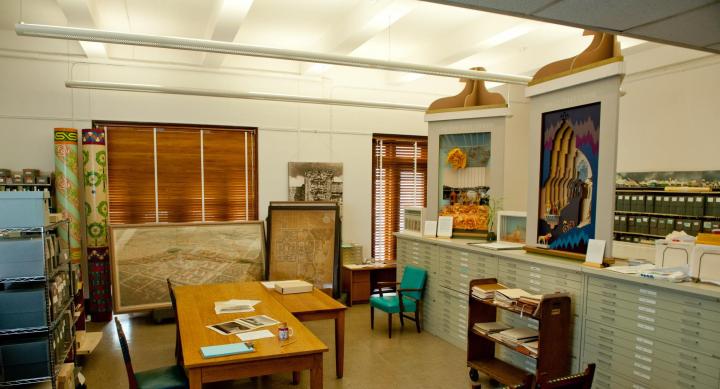 The Alexander Architectural Archives at the University of Texas at Austin is an architectural research center of national importance situated within the Architecture and Planning Library, supporting research and education about the history of the built environment by acquiring and preserving research collections and by making them accessible. The Archives also support learning opportunities and scholarly activities for students studying preservation of the cultural record and archival enterprise.
Collections and Finding Aids

Alexander Architectural Archives
Location
Battle Hall Room 6
Battle Hall
302 Inner Campus Drive
Austin, Texas 78712
Mailing Address
Alexander Architectural Archives
University of Texas Libraries
PO Box P
The University of Texas at Austin
Austin, Texas 78712