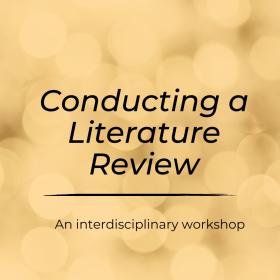 A literature review is an important part of many writing and research projects. This workshop will provide a structured approach to conducting a literature review, including help identifying where to search and recommending tools to get organized. This workshop will be held virtually on Zoom.
Register in advance at this link.
After registering, you will receive a confirmation email containing information about joining the meeting.
Though this workshop is interdisciplinary and can be valuable in many different fields, the organizers are primarily STEM-focused librarians. If you have any questions, please reach out to the organizer, Hannah Chapman Tripp at hchapmantripp@austin.utexas.edu.