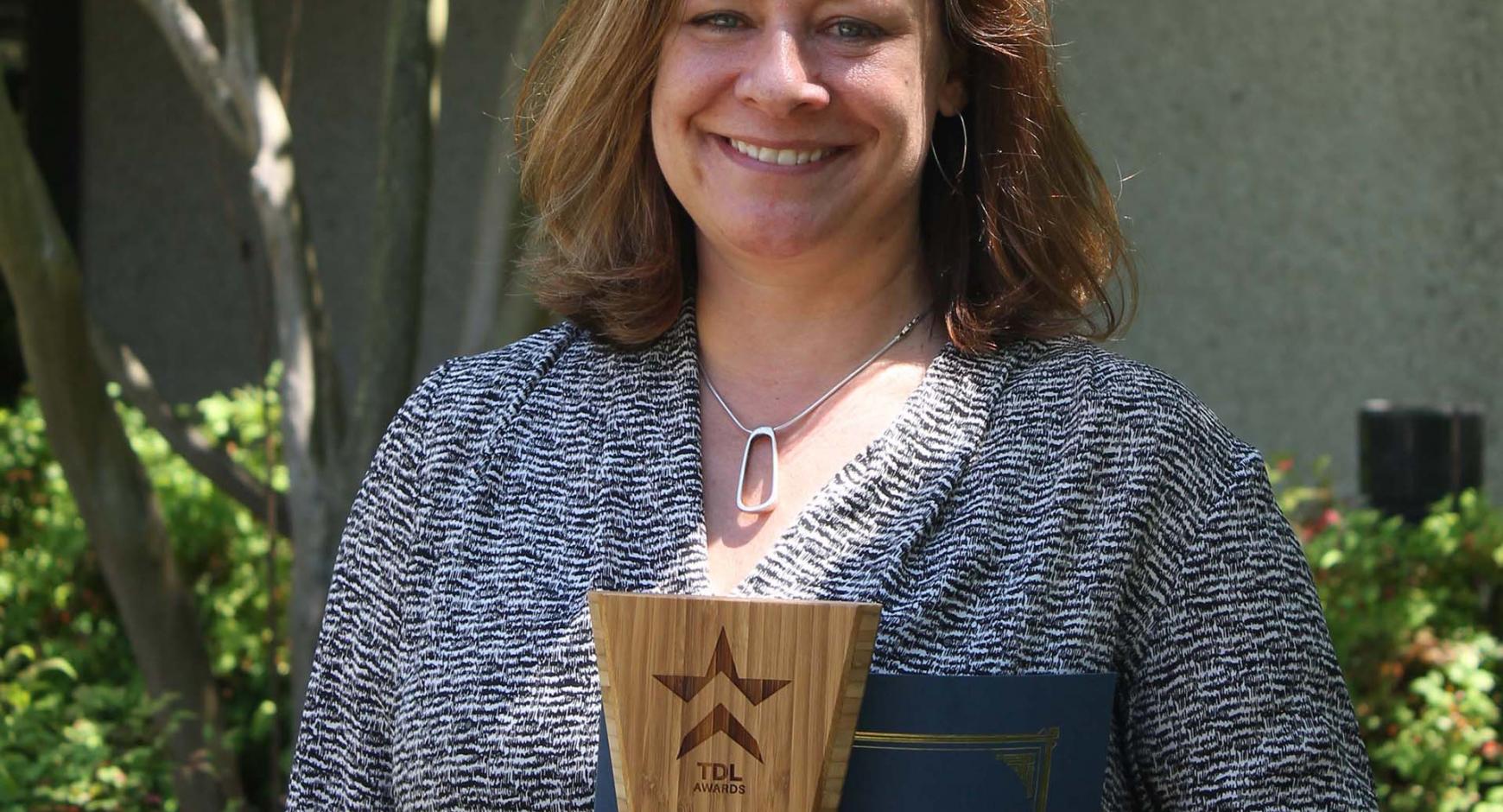 Research Data Services Coordinator Jessica Trelogan received the Innovative Outreach Award from the Texas Digital Library at the annual Texas Conference on Digital Libraries which took place May 15 – 17, 2018 at the Commons Learning Center on the J.J. Pickle Research Campus in Austin, Texas.
Trelogan was honored for her work promoting the Texas Data Repository (TDR), a service of the University of Texas Libraries for publishing and archiving datasets and other digital data products developed or used in support of research activities at the University of Texas at Austin.
Trelogan was instrumental in the development and launch of TDR, and she took the lead in creating outreach opportunities for raising the profile of the service through one-to-one interactions with researchers and faculty and conference presentations. She also took advantage of programming that leveraged existing milestones (Open Access Week), and developed events specifically to show practical application of TDR, such as "Data and Donuts," a program of workshops on managing, publishing, storing and sharing research data.
Each year, the Texas Digital Library Awards honor individuals and groups that have made outstanding contributions to the advancement of digital libraries. Winners are selected by the TDL Awards Committee and are notified in early spring.
Award recipients receive one complimentary registration per group/awardee for the Texas Conference on Digital Libraries in Austin and are honored during a special awards session at the conference.
Learn more about Texas Digital Library and the TDL Award winners at https://www.tdl.org/awards/winners/.