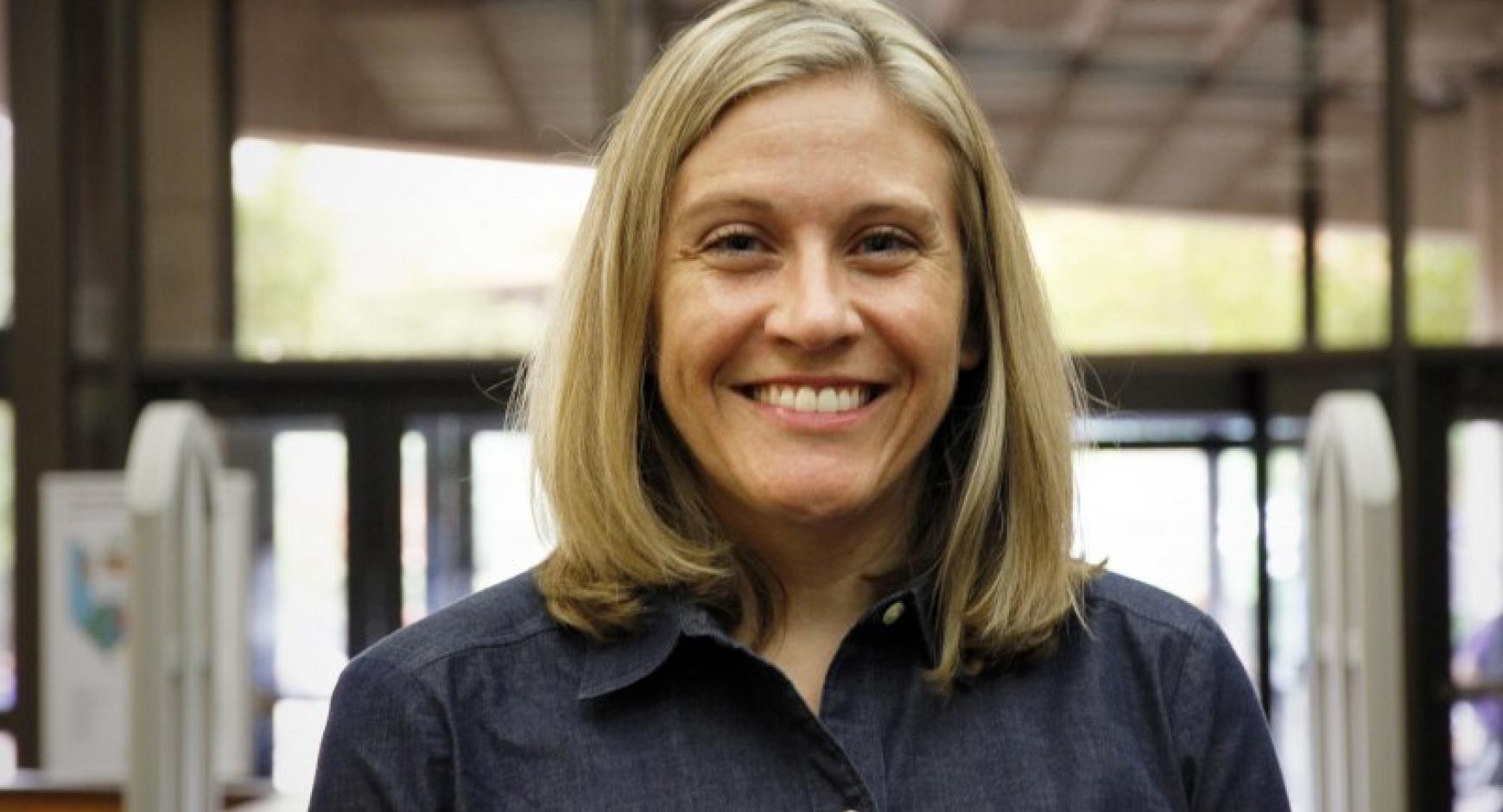 Melissa Guy has been named Nettie Lee Benson Librarian and Director. Guy has served as Head of Collection Development for the Benson since November 2015. Prior to coming to the Benson, she was the subject specialist for Latin American and Iberian Studies at Arizona State University Libraries.
Guy takes on her new role as the Benson begins the countdown to its centennial, which will be celebrated in 2021. "I am honored and humbled by the opportunity to lead one of the world's premier library collections into its second century. The centennial will be a moment for us to celebrate all that has been accomplished at the Benson, but most importantly, it will be a time for us to look forward as we continue to define excellence in collecting, preserving, and making accessible Latin American, U.S. Latina/o, and Black Diaspora research materials in the context of the LLILAS Benson partnership."
Guy fell in love with the Benson as a graduate student. She worked at the collection while she earned her MS in Information Studies in 2008 from the School of Information (iSchool) at The University of Texas at Austin. She also holds an MA in history from the University of Arizona, where her studies focused on Latin America.
The Benson has experienced exciting changes since Guy's grad school days. Through LLILAS Benson Latin American Studies and Collections, established in 2011, the renowned collection formed a partnership with the Teresa Lozano Long Institute of Latin American Studies (LLILAS) to create a preeminent center for research, collections, digital scholarship, teaching, and public engagement with the university community and the broader public. Through this historic collaboration, LLILAS Benson strives to further enhance UT Austin as the global destination for Latin American studies and collections, and as a model for the global public university for the twenty-first century.
***
Learn more about LLILAS Benson! Read our online magazine, Portal, at llilasbensonmagazine.org.