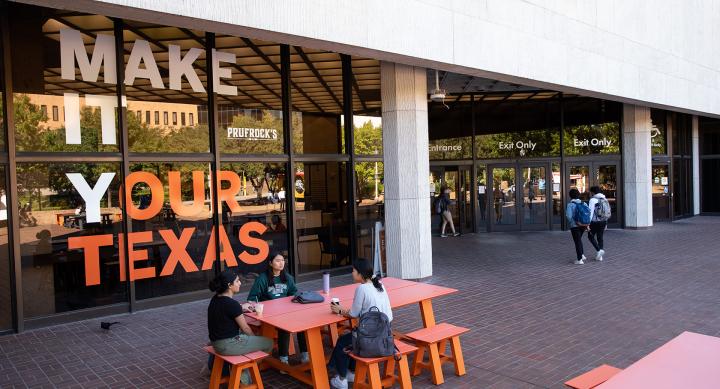 Advisory Council members advance the University of Texas Libraries. Their primary goal is to understand and advocate for the role of Libraries at The University of Texas at Austin by spreading the word to their networks, supporting fundraisers, and making charitable donations. UT Libraries Advisory Council members are encouraged to:
Learn about the Libraries' role at UT Austin by participating in Council meetings/activities;
Promote UT Libraries and their value when speaking with University leaders, alumni, neighbors, and friends;
Sustain UT Libraries through personal gifts of time, money, and ideas;
Advise UT Libraries on effective ways to promote value and tell its story to prospective funders;
Serve as needed in a Council leadership capacity or on an ad hoc Council committee.
Membership Expectations / Terms
Libraries Advisory Council (LAC) members:
Are appointed by the Vice Provost and Director of Libraries for two year terms
Members may serve consecutive terms contingent on approval of Vice Provost
Honorary Lifetime Memberships are granted at the discretion of the Vice Provost and Council Chair
Chair Position
The Advisory Council Chair serves for two years.
Chair nominations may be submitted to the Vice Provost or current chair of the LAC. The Vice Provost and the current LAC chair will appoint the next chair.
Advisory Council Meetings
LAC meetings will give members:
News and information about UT Libraries
Reports from other Council members
A chance to discuss ongoing and future plans and initiatives
Council meetings are held twice per year, once during the Spring semester and once during the Fall semester. Agendas and supporting materials for the meetings are emailed to Council members prior to the meeting, and chaser tickets that waive all parking fees when you exit the parking garage are available for on campus meetings.
Charitable Giving
Council members are expected to make annual donations to UT Libraries:
Current minimum donation of $2,000 annually which may be met through one or more donations throughout the year
Minimum agreed upon by Vice Provost and Council Chair each year
Gifts may be designated to support any specific area of personal interest or go toward UT Libraries' general use funds
How to Give
Donations can be made by credit card through the UT Libraries giving link or by physical check. Make checks payable to "University of Texas Libraries" with the specific fund you wish to contribute to written on the memo line, and mail checks to:

University of Texas Libraries
ATTN: Derek Pruitt
101 E 21st St., Suite 3.234
S5400
Austin, TX 78712
Please reach out to Katie Jordan or Derek Pruitt for more information about how to give in support of UT Libraries.
Expenses
LAC members should plan to cover their own expenses related to serving on the Council. These expenses may qualify as charitable deductions in accordance with IRS guidelines.
Membership Perks
VIP Parking Passes:
VIP Parking Passes are available for purchase at the beginning of each school year. VIP Parking Pass holders may park in any space on campus except:
Metered spaces
F99 spaces
O spaces
ADA spaces (unless a state disabled placard or license plate is displayed)
If a Council member does not purchase a VIP Parking Pass, the UT Libraries Development team will provide chaser tickets upon request to waive parking fees anytime a Council member parks in a UT Campus parking garage on Council-related trips to campus.
Library Services:
LAC members can request a Special Borrower Card and/or Remote Access until the end of their membership.
Special Borrower Card - Ability to check out most library materials onsite for a semester loan
Remote access - Access to most UT Libraries databases and digital resources
How to Request Library Services
Current Council Members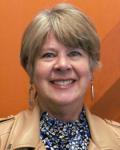 Beth Richey (Chair)
Beth McGregor Richey, a native Houstonian, graduated from the University of Texas in 1979 with a BA in Spanish. She received her JD from the University of Houston Law Center in 1982 and served as an Assistant District Attorney assigned to the Trial Division through 1987. Her subsequent trial work included a two-year criminal defense practice and then a shift to civil litigation for three different firms specializing in toxic tort and premises liability.
After retiring, Beth has been involved in many community activities in Houston until 2012, followed by the Vail Valley of Colorado where she lived until early 2021.
Beth and her husband, John W. Richey, have four sons, two of whom are Longhorns. She has long-standing family ties to both the University and the Austin area. She and her husband live in Horseshoe Bay, Texas and still travel to the mountains to enjoy winter sports.

Gustavo Artaza (Lifetime Member)
Gustavo Artaza a native of Asuncion, Paraguay, immigrated to the United States as a child. He received a BA in Sociology and Business Law from the University of Texas at Austin. In 1987, He founded and served as CEO of International Studies Abroad (ISA), which grew to become one of the largest student exchange programs in the world. In 2015, ISA was purchased by a Private Equity Fund which allowed Mr. Artaza to concentrate his business efforts in the medical field, founding Gen 1 Research and investing in several other early stage MedTech companies. Mr. Artaza's ties to the Austin Community and University of Texas are extensive, with the Perry-Castañeda library having been named for his Grandfather. Mr. Artaza's goal is to apply his extensive knowledge of international universities to the medical research field to deliver lower cost, better quality research.

Carol Billings Blood (Member)
Carol Billings Blood is thrilled to be able to support the U.T. Libraries through the Advisory Council. She spent her life among books from wandering stacks and bookstores as a child in Austin to working in publishing in New York. Carol is the daughter of former UT Libraries director Harold Billings who was the longest serving director of UT Libraries (1978-2003). His leadership was instrumental in guiding the library into the early days of a digital future shaped by his work in implementing computerized systems. His enduring contribution to UT Libraries is marked by a profound understanding of the importance of these systems to higher education in providing users with greater access to and control of academic resources.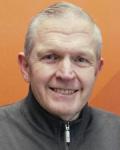 Ken Capps (Member)
Ken graduated from UT with a Journalism Degree with High Honors in 1982. He was also named Outstanding Journalism Student his senior year. Ken received his Master's Degree in Journalism with Honors from Northwestern University, then set out on a 35-year career as a broadcast journalist and corporate media executive. Ken has served UT since 1985, as a Texas Exes volunteer and on campus at Moody College, the Center for Sports Communication and Media, the Dan Jenkins Medal of Excellence in Sportswriting, and the Neighborhood Longhorn Program. During his service on the Library Council, Ken has chaired the PCL at 40 Committee, dedicated the first library book into perpetuity, (Goodbye To A River by John Graves), sponsored the first student at the UT Writing Center, and hosted sponsorship events for the Council in Dallas.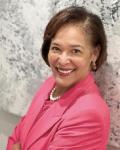 Saundria Chase Gray (Member)
Saundria Chase Gray is a native Houstonian. She graduated Cum Laude in International Relations from Tufts University and she received her Juris Doctorate from the University of Texas, School of Law. She is currently Senior Legal Counsel at Shell Oil Company in Houston. She manages Shell's real estate portfolio in the United States. Saundria is an active member of her community. She was appointed by former Mayor Bob Lanier to be an Associate Municipal Judge for the City of Houston and to serve on the Houston Library Board. She is a member of the Links, Inc., Jack & Jill of America, League of Women Voters, and the Greater Houston Community Council. She is married to Jerome Gray and they have two children, Chase-12 and Grace-6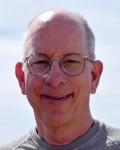 Bill Grosskopf (Member)
Bill Grosskopf is a native of Austin and a graduate of The University of Texas with B.S. and M.S. degrees in electrical engineering. For the next 33 years, Bill was an owner and led G&S Typesetters, a book production and composition company in Austin, through technology and publishing industry changes. Services supervised included book design, art preparation, manuscript editing, page makeup, and indexing for many thousands of books. Customers included college textbook publishers and university presses throughout the U.S. and Canada. Following the sale of his company, Bill continues to work with it as a consultant to offices in Austin and India, volunteers in administration for Austin Habitat for Humanity, and serves as president of his church's endowment fund. Bill and his wife, Connie, have three children with five UT degrees in the family and a sixth in the works. Bill is grateful to The University for many experiences and opportunities, including access to the Rec Center and Gregory Gym for regular games of racquetball.

Hillery Hugg (Member)
Hillery Hugg is a native Houstonian. She attended Colby College, graduating with a BA in English Literature and a dual minor in Creative Writing and African-American fiction. She holds an MFA in Fiction from Columbia University, where she was a Teaching Fellow, and received an MA in English Literature from UT Austin, where she was also a Michener Fellow in Fiction both years of her degree. She has worked as an in-house editor for museum publications and collections at the MFAH, the Whitney Museum, the National Gallery, and the Cooper-Hewitt, editing large-scale monographs as well as exhibition and artists' catalogs. Her short stories have appeared in American Short Fiction, The Lifted Brow, The American Reader, 3rd Bed, Caketrain, and NANO, and she is currently finishing a novel. Her non-fiction and interviews have appeared in Guernica Magazine and The Believer.
She and her family lived in Wellington, New Zealand but have since moved back to the United States. Her husband, Greg, is an emergency physician at Seton Hospital and is a UT Plan II graduate. They have a son, Asher, and two daughters, Milla and Ondine.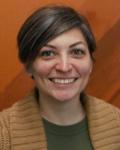 Rachel Jew (Member)
Rachel Jew has a background in management and public health. She was Senior Manager of Policy and Strategy at Indeed, and prior to that, Rachel had a ten-year career at the Department of State Health Services; she held roles overseeing human resources, finance, IT, government affairs, executive support, and communications functions; directing and managing public health programs and projects; and performing claims analysis and preparing financial projections. Rachel has also held positions in the nonprofit sector as Public Health Manager and Outcome Data Manager. Rachel has a bachelor's degree in psychology from UT (2008) and a master's degree from the Lyndon B. Johnson School of Public Affairs at UT (2014). She is a graduate of the Public Management and Leadership Certificate Program at the University of Texas at Austin. In her free time Rachel enjoys running, exploring new food, and reading non-fiction. She resides in Austin with her husband, Malcolm.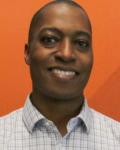 Eric Lewis (Member)
Eric Lewis is a trader and entrepreneur in Houston who focuses on financial markets and digital marketing. Eric is also the host of The Weekly Option, a podcast recorded each week about option trading that started in 2018.
Eric currently works with a cryptocurrency trading start-up and helps companies improve their marketing results online. He worked in the energy business for 11 years, mostly in trading petroleum products and renewable fuels. Prior to the energy business, he worked nearly 5 years as an option trader market-maker at the Chicago Board Options Exchange.
Eric received a BA in economics from the University of Texas at Austin in 1999. He also earned his MBA in analytical finance from the University of Chicago Booth School of Business in 2007.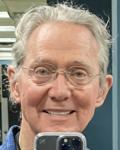 Greg Lipscomb (Chair Emeritus / Member)
Greg grew up in suburban Houston and was educated at UT/Austin, Harvard and Johns Hopkins University. Now retired, his career included journalism (Austin Statesman, San Francisco Chronicle), politics (staff to California Gov. Jerry Brown and U.S. Senate Majority Leader Robert Byrd) and telecommunications law (Federal Communications Commission). He particularly champions libraries and was chair of the library advisory council at the George Washington University and at UT/Austin. At UT/Austin he was Phi Beta Kappa and student body president, and he went to Selma. He has published several short stories, and at the 1978 Harvard Commencement Exercises he delivered the graduate student address, entitled "Is There a Life After Learning?"

Gene Locke (Lifetime Member)
Gene Locke is a practicing attorney who specializes in representing governments and handling matters of public concern. He has effectively blended his professional dedication as a lawyer with longtime public service, having served as the City Attorney for the City of Houston and County Commissioner for Harris County, Texas. Over the years, his clients have included the City of Houston, San Antonio, Harris County, Dallas County, the Port of Houston Authority, the METRO transit agency, the Harris County-Houston Sports Authority, and a host of school districts, community colleges, and various other local governmental entities. Mr. Locke is the recipient of numerous awards and recognitions for his longstanding work in support of civil rights, equality, diversity, and opportunity.
He is an honorary member of the LAC and is the nephew of Dr. Perry, the first African American faculty member at UT Austin for whom the library is named.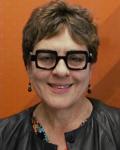 Chris Plonsky (Member)
Chris Plonsky is women's athletics director, senior woman administrator and director of men's/women's athletics external services at The University of Texas at Austin. Plonsky supervises men's and women's athletics corporate sponsorship sales and fulfillment, as well as radio, television and internet broadcasting. She is the athletics liaison with the university trademark and licensing director and supervises athletics marketing/ promotions staff members. In September 2004, the National Association of Collegiate Women's Athletics Administrators selected her as the 2003-04 NCAA Division I-A Administrator of the Year. In her 19-year association with the university (1982-86, 1993-present), Plonsky also served and continues to serve on numerous prestigious civic boards and national athletic committees. In June 2003, she was inducted into the National Association of Collegiate Marketing Administrators (NACMA) Hall of Fame.

Leigh Ann Ranslem (Member)
Leigh Ann Ranslem is Co-Founder and Member of the Board of Directors at Boot Campaign, which is a national non-profit with the mission to ignite the inner patriot of all Americans and provide life-improving programs to military families nationwide. Leigh Ann has always had a passion for education and community improvement, which led her to teach middle school for 10 years, while volunteering for multiple organizations, including Junior League, National Charity League, Spring Branch ISD PTA, National Multiple Sclerosis Society, and Women's Golf Association. Born and raised in Fort Worth, Leigh Ann and her family are all Longhorns. Her degrees from UT are a BS and Master of Education, her husband David earned his BS in Finance, their older daughter Anna graduated from the School of Architecture's Interior Design program and their younger daughter Ellen is pursuing a Nursing degree at UT, graduating in 2024. Leigh Ann's personal interests include golf, travel, reading, and event planning.

Raul Resendez (Member)
Raul Resendez is the owner of two State Farm Insurance agencies and investor in commercial real estate in south Texas. With 30 plus years' experience years in management and leadership, Raul has been recognized as State Farm's top producing agent and a consistent leader with a reputation for tenaciously protecting his clients' interests and being a strong community advocate. Savvy negotiations and cutting edge marketing strategies join uncompromising integrity as the hallmarks of Raul's service. Raul is exceptionally well-respected in the Rio Grande Valley, not only for his unparalleled professional track record and high ethical standards but for being an honest, hard-working, family man who does absolutely everything in his power to ensure his client's success. Raul has a bachelor's degree from Texas State University (1988), MBA and MAIS from University of Texas at Brownsville (1989) and master's degree from the Lyndon B. Johnson School of Public Affairs at UT (EMPL 2016). In his free time Raul enjoys playing golf, traveling with his wife Emma and visiting his two daughters who attend University of Incarnate Word and St. Mary's University in San Antonio.
Janet Roberts (Member)
Janet Roberts was born and raised in Lima, Peru and attended college in Longmeadow, Mass. She has been an Austin resident for 40 years.
Her career of 15 years was opening and marketing new hotels both in Austin and San Antonio. With a passion for Arabian horses, she owned and showed them at the highest level in the United States and Canada for over 20 years.
As a longtime member of the Pan American Round Table of Austin, she has served in many capacities, including Table Director. Other activities include serving on the Harry Ransom Center Advisory Council and the Friends of the Texas Historical Commission. She is currently serving on both the UT Libraries Advisory Councils and the LLILAS Benson Advisory Council.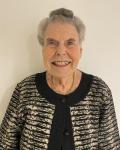 Jan Roberts (Member)
Jan Roberts is a longtime activist in community and philanthropic affairs. She is a graduate of the University of Texas and has volunteered as a docent at the Jack S. Blanton Museum of Art, the Texas Governor's Mansion, the Umlauf Sculpture Garden, and the Harry Ransom Center. Her philanthropic interests include the University of Texas, where she has supported the Blanton Museum of Art, College of Liberal Arts, College of Fine Arts and, the Fine Arts Library, in which the Reading Room is named to honor her late husband, Richard T. Roberts. She also supports The Nature Conservancy and the National Audubon Society. Roberts is an active member of the Littlefield Society, the Chancellor's Council, and the Texas Leadership Society.

Harriett Romo (Member)
Dr. Harriett Romo has a Ph.D. in Sociology from the University of California, San Diego. She has Master's degrees in Curriculum and Instruction from the University of California, Los Angeles and in Sociology from the University of California, San Diego. She has been the Director of the Child and Adolescent Policy Research Institute (CAPRI) since its inception in 2005 and served as Director of the UTSA Mexico Center since its inception in 2006 until she retired in 2019. She received a million-dollar endowment from the Bank of America to fund the CAPRI and grants from the federal government for the UTSA Mexico Center and a grant from the Mellon Foundation to mentor undergraduate students to seek PhDs in the Humanities. Her research has involved collaborations with the University of Washington, Seattle to study language acquisition of infants in bilingual homes and collaborations with Mexican universities to study transnational families in San Antonio. She published a 2021 edited book Bridging Cultures: Reflections on the Heritage Identity of the Texas-Mexico Borderlands, University of A&M Press [with William Dupont], two books with University of Texas Press [Mexican Migration to the United States: Perspectives from Both Sides of the Border, 2016 and Latino High School Graduation, 1996] and the book Transformations of La Familia on the U.S,-Mexico Border with Notre Dame Press, 2008. She taught classes on the Sociology of Childhood, Language and Society, Race & Ethnic Relations, Immigration, Educational Inequities, and Border Studies at Texas State University, UT Austin, and The University of Texas at San Antonio (UTSA) where she retired as Emeritus Professor of Sociology in 2019.

JD Torian (Member)
J.D. Torian is the Owner and Executive Chairman of Austin's Pizza and Tom's Tabooley.
J.D. earned his B.A. in English with an emphasis in Rhetoric and Composition from the University of Texas. After earning his degree, J.D. found himself working on behalf of local businesses as a real estate broker. In 2005, when The Hole in the Wall was in danger of closing permanently, J.D. helped broker a deal to keep the popular hangout open. As a business owner, he strives to support his community and has served as a board member for the Arc of the Arts program for a number of years. An avid cyclist, J.D. is a big supporter of the Austin B- cycle program and implemented an employee bike program at both Austin's Pizza and Tom's Tabooley in order to help his employees afford bikes of their own.
When he is not hard at work, J.D. spends time with his wife Leigh and two young sons, John David and Beau. He enjoys traveling, writing, and playing music.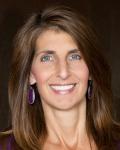 Robin Ward Del Conte (Member)
Robin Ward, Ph.D. is a Professor of Mathematics and the Director for Curriculum Integration for the Rice University School Mathematics Project. She is the owner of Camp GEM® (Girls Excelling in Math) and Camp GEMS® (Girls Excelling in Math and Science), after-school and summer camps designed to direct girls in grades preK-5 into the STEAM pipeline. For over a decade, she has been teaching her uniquely integrated math-visual arts program at two Texas pre-schools, as well as providing extensive teacher professional development focused on integrating mathematics and the visual arts.
During her two-decade career as a mathematics educator, Ward has received over $10,000,000 in numerous grants from NASA, NSF, TEA, and the U.S. Department of Education, all geared towards improving preK-12 teachers' mathematical and pedagogical knowledge. Dr. Ward, a former aerospace engineer, is a two-time recipient of a Stanford-ASEE fellowship, where she partnered with NASA Dryden to develop web-based materials for K-12 teachers that showcase the work of NASA scientists.
Dr. Ward, an advocate of arts integration, has been published nationally and internationally in numerous journals on this topic, and she is the author of five teacher resource books on using art and children's literature in the K-8 mathematics classroom. She has also authored seven children's counting books. Her most recent book is Count on Texas: Fun Facts from 1 to12, coming out in December of 2019. She is regularly heard encouraging teachers and students to "Put on their math goggles®!" as a means to see mathematics in their world.
Dr. Ward holds her Ph.D. from the University of Virginia, and is the mother of two teenage daughters, Sienna and Sophia. Her husband is Chris Del Conte, Director of Athletics at the University of Texas-Austin.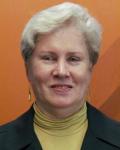 Dinah Weems (Member)
Dinah Acord Weems graduated from the University of Texas in 1979 and was a Plan II student. She received her JD from the University of Houston in 1982 and worked at the Harris County District Attorney's Office for four years. She then worked in the litigation section at Chevron, formed her own law firm and worked for several civil defense firms.
For the past fifteen years, Dinah has worked with her family's investment partnership. She has been a docent with the Bayou Bend Collection and Gardens in Houston for almost twenty years and served as General Chair of that organization. She currently is on the board of the National Ghost Ranch Foundation in New Mexico and The Women's Home in Houston.
Dinah is married to Jeff Weems (another Longhorn having received his undergraduate and JD degrees from UT), and they have two sons, two daughters and three grandchildren. Dinah's daughter, Dr. Virginia Bailey, graduated from the University of Texas in 2012 and then went to the UT Medical School in Houston (now McGovern Medical School). Virginia completed her residency in general surgery at UT Southwestern and is now in a plastic surgery fellowship at UT Southwestern.
Dinah's great grandfather (Wilbur Cleaves) was a UT Law librarian and taught law at the UT Law School. Both of her maternal grandparents and her parents had degrees from UT.
Dinah enjoys bridge, needlepoint, her book clubs and spending time with her grandchildren. She is a member of the Chautauqua Study Club in Houston, a women's study club formed in 1909 by Miss Ima Hogg and friends.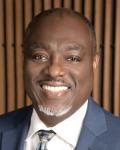 Roosevelt Weeks (Member)
Roosevelt Weeks is the Director of the Austin Public Library where he leads a dynamic team and library system. His responsibility includes 20 branch locations, the History Center, and a new Central Library. Weeks joined the Austin Public Library team in September of 2017.
Prior to joining the Austin Public Library, Weeks was the Deputy Director and Chief of Staff at the Houston Public Library. In this role, he oversaw policies and procedures, oversight of all audits, leadership development, training, facilities, employee relations, compensation, benefits, outreach initiatives, budgets, and financial reports. As Chief of Staff, he worked closely with the Library Director in managing the Houston Public Library System.
Prior to this assignment, Weeks served as Chief Technology Officer for the Houston Public Library. He was responsible for upgrading all the computer technology in the library, providing wireless connectivity in all 42 library locations, installing a patron reservation system and implementing videoconferencing. Prior to working for the City of Houston, Weeks worked for the Pasadena Public Library, Accenture and Aetna.
Weeks is passionate about improving technology, literacy, and education, both inside and outside of the library. He also works directly with community leaders to agree upon shared
values, vision, and measures of success. This furthers the combined goal of ensuring a future workforce capable of the complex critical thinking skills necessary to succeed in an ever-changing competitive environment.
In addition, Weeks is a member and serves on several committees within the American Library Association (ALA), Public Library Association (PLA), Texas Library Association (TLA), and Urban Library Council (ULC). He also is a member and participates in National Forum for Black Public Administrators (NFBPA) and Society for Human Resource Management (SHRM).
Weeks received his Bachelor of Science degree in Computer Science from Texas Southern University and his Master of Library Science degree from the University of North Texas.
In his spare time, Weeks enjoys time with family, serving in his church, and helping the community.